Spain Mallorca
Travel Diaries:  A Spanish Getaway

Want to escape the cold & catch some warm Spanish sun?
 Follow Jenny - traveler extraordinaire on a late-season trip of a lifetime.

V.2  Island of Mallorca


Spain is a huge country bursting with culture and vibrancy. From the lively capital to artistic enclaves, historical monuments, thrilling parties, stunning landscapes and glorious beaches – not to mention the superb cuisine – it has something for everyone. Here, we've rounded up some of Jenny's highlights, with the best places to stay and eat and see!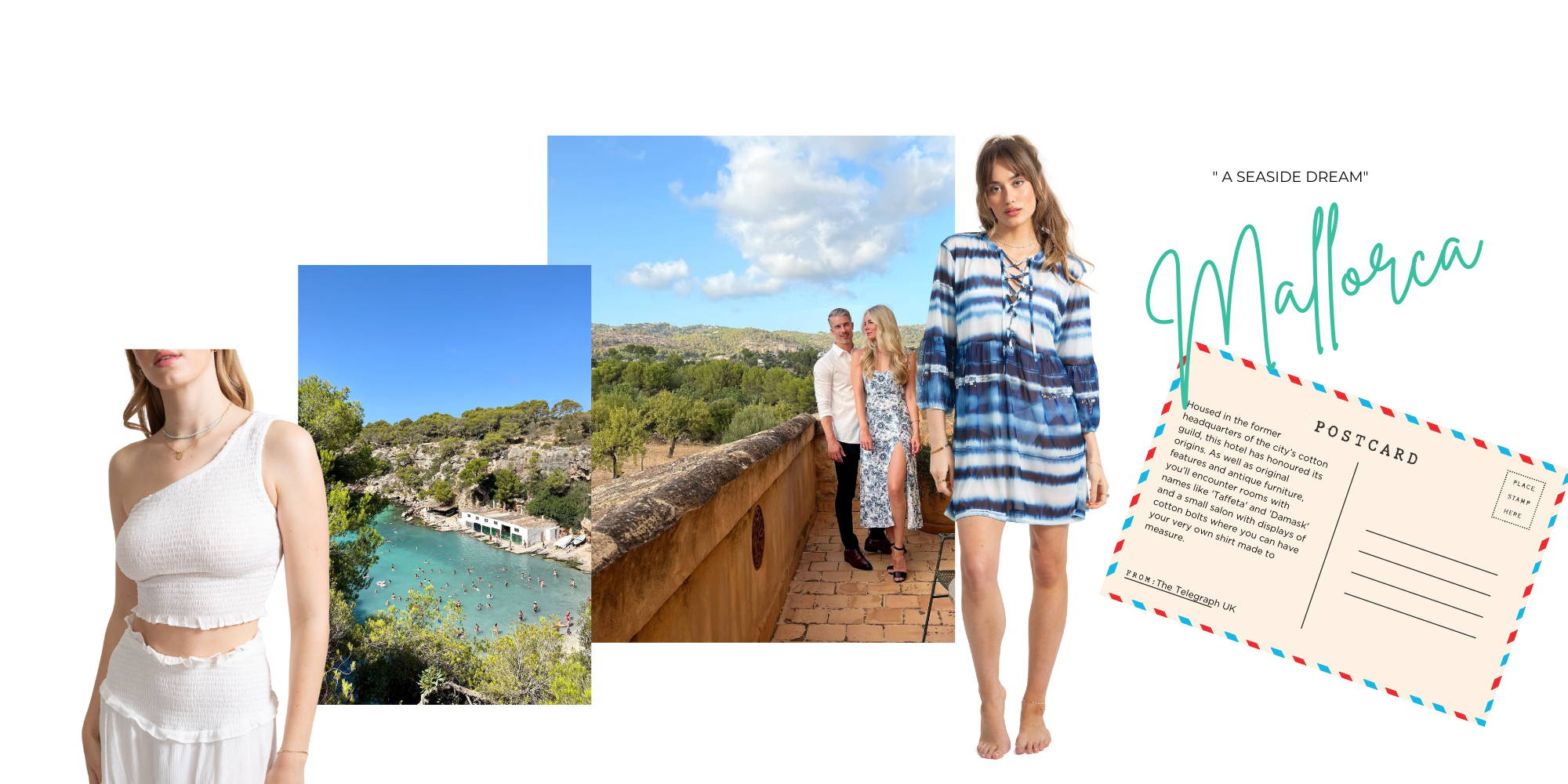 MALLORCA & THE SURROUNDING 

A beautiful break from the bustling cities of Spain, Mallorca is an obvious choice - with plenty of boutique hotels to choose from. The capital city Palma, is great - but have you given a thought to the surrounding cities? We visited Calvia, Soller and Bendidat - all of which are impressive choices for High-Summer or early Fall visits. 


GETTING AROUND

Renting a car is a must! 
"This island is quite large, therefore in order to get around and experience what the island has to offer you need a car. Make sure you rent a small car! You'll need it in order to drive down all the tiny streets." 
WHERE TO STAY: CALVIA 
FINCA HOTEL CAN ESTADES:  This beautiful country hotel is set in the countryside outside Calvià. Can Estades is surrounded by attractive gardens and features an outdoor swimming pool and a terrace with views of the Tramuntana Mountains.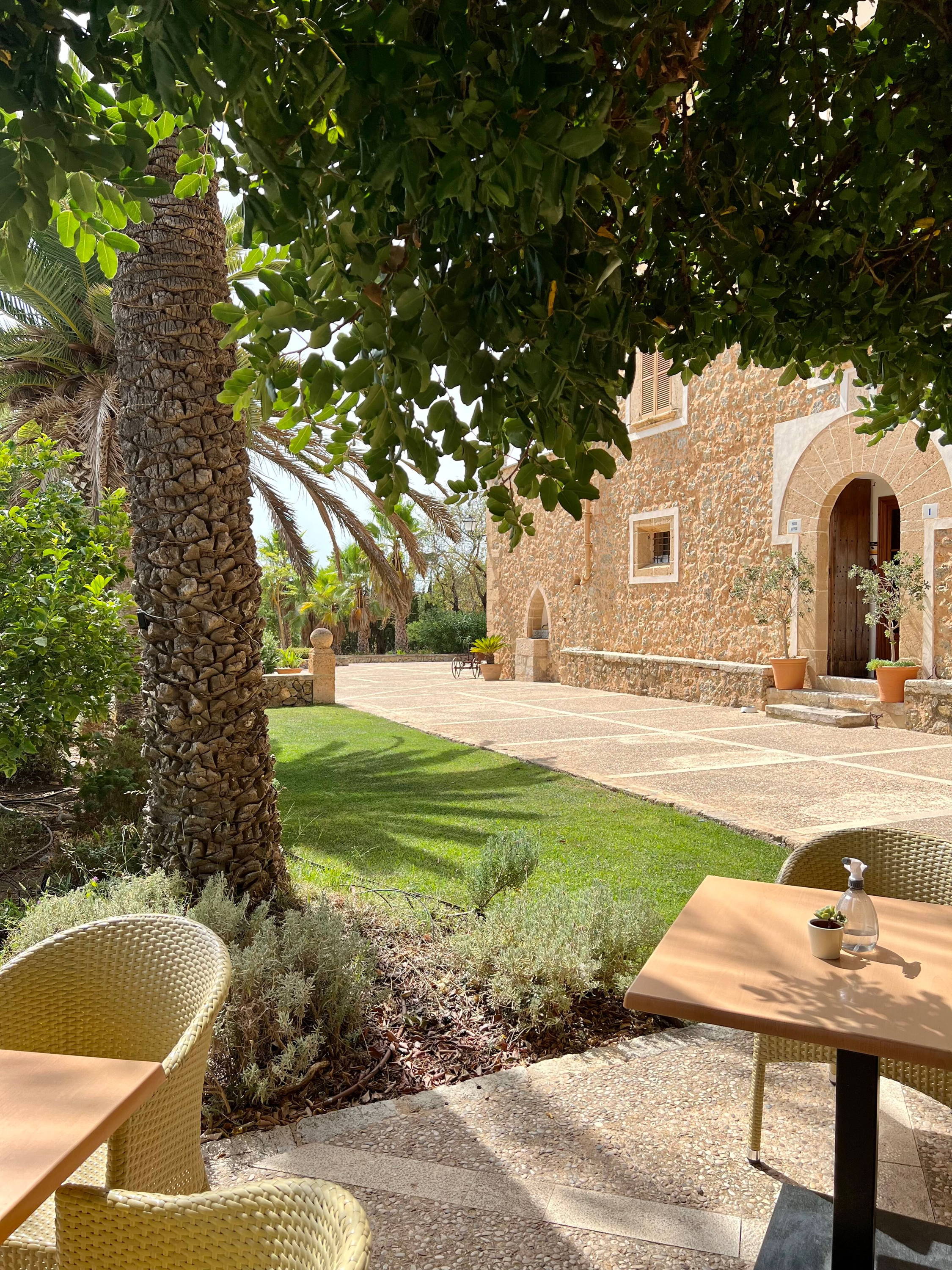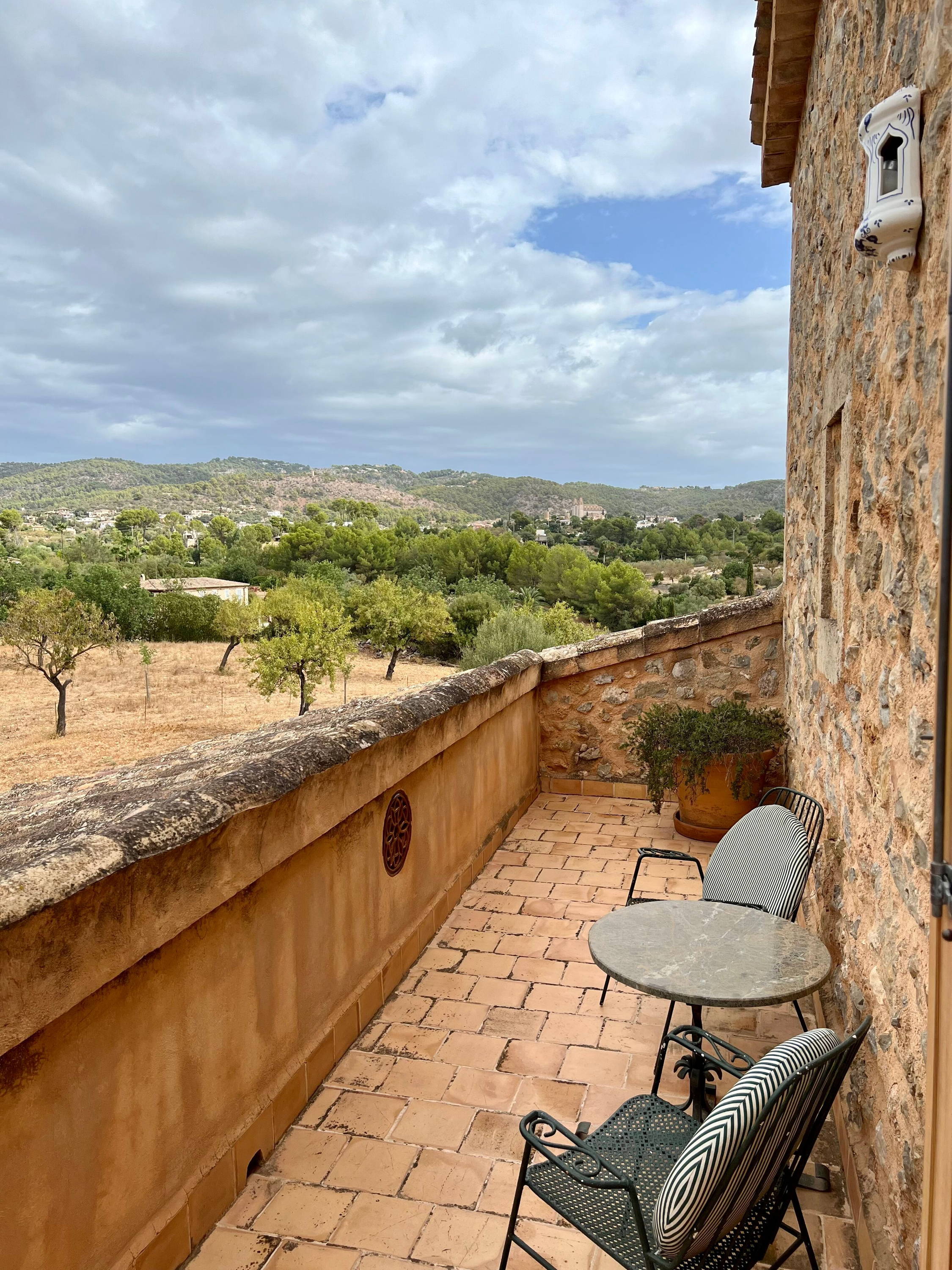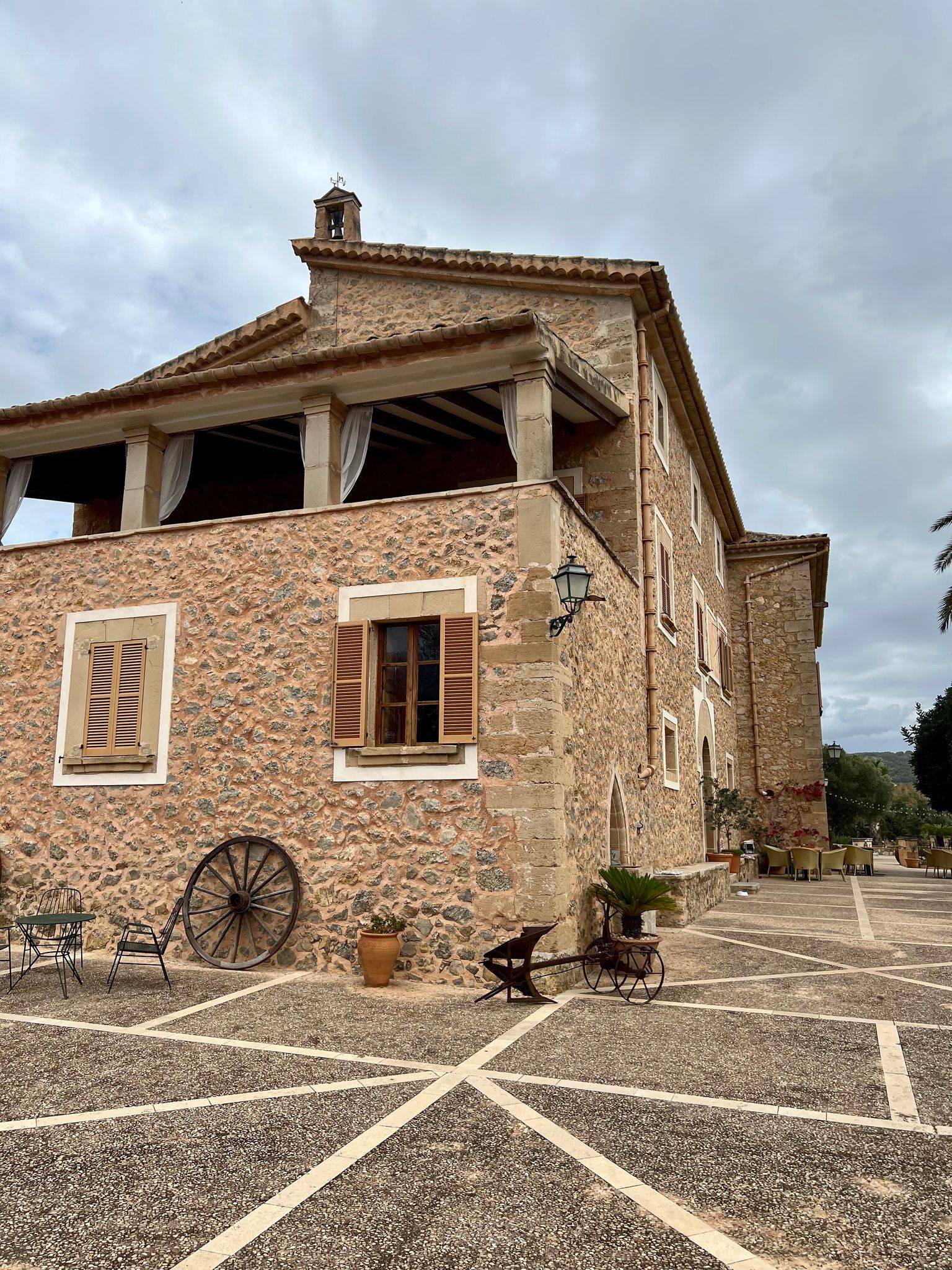 WHAT TO DO & WHERE TO EAT
 Calvia is an adorable small town with cute shops and traditional Spanish restaurants full of the most delectable dishes. 
Our favorite restaurant was S'Esponja Can Garrit , where the food was SO delicious! You really feel like your part of the community. You'll see in the picture below the seating area for this restaurant. It's located in small courtyard with a only a couple other restaurants surrounding it.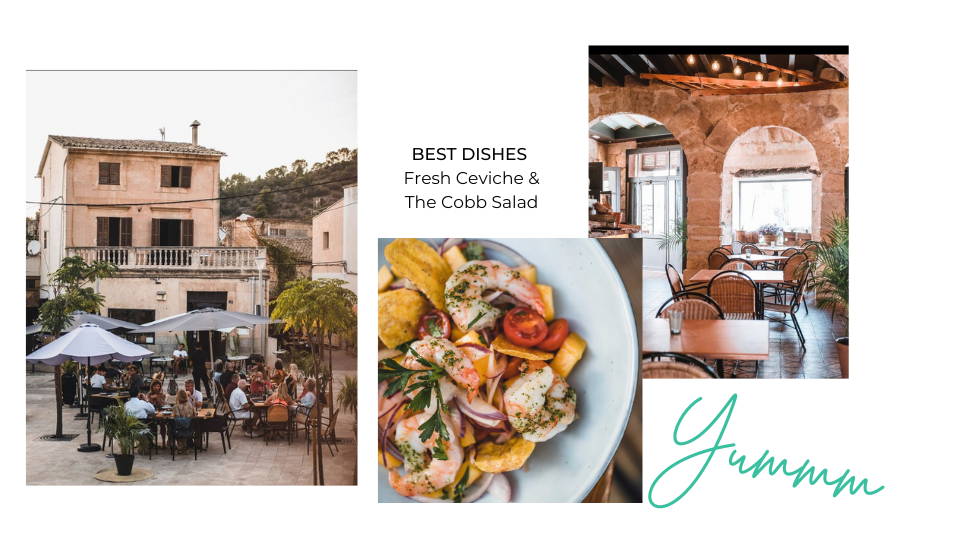 "Drive into the main town by the ocean to 
'Costa De La Calma'."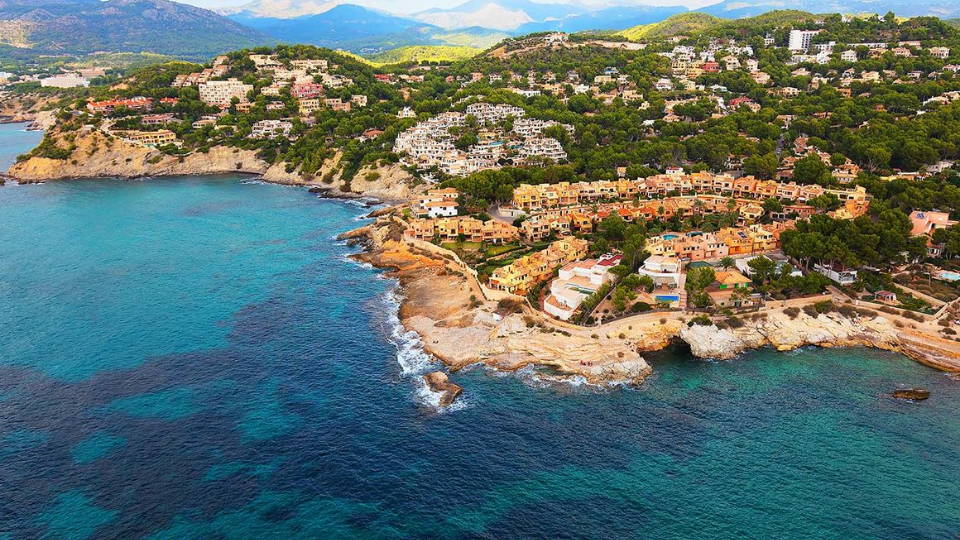 The tiny village of Costa de la Calma is situated along a beautiful, rugged coast. There are concrete terraces here, with parasols and sun-loungers where tourists can enjoy the sun.   - fincallorca.com

 Ca's Petro March: It's recommended to get a reservation, however book far in advance, as we waited for 3 months!  We only had to wait an hour for the table, which isn't bad as it's located in a really cute cove (Cala Deja). You can hang out by the rocks in the sun, swim or have a drink while you wait. This restaurant is famous on Instagram and Pinterest for its stunning patio! 
WHERE TO STAY: Sóller
HOTEL L'AVENIDA: Tucked away on a quiet road in the mountain-valley town of Sóller, this boutique hotel is a breath of cool fresh air - with its artistic decor and funky trims, that pair well with antique elements. A 1900s mansion that boasts a punch of Ibizan house-party cool. L'Avenida is the perfect location for lazing by the pool, sunsets by the sea, and exploring the jasmine-scented groves of Tramuntana.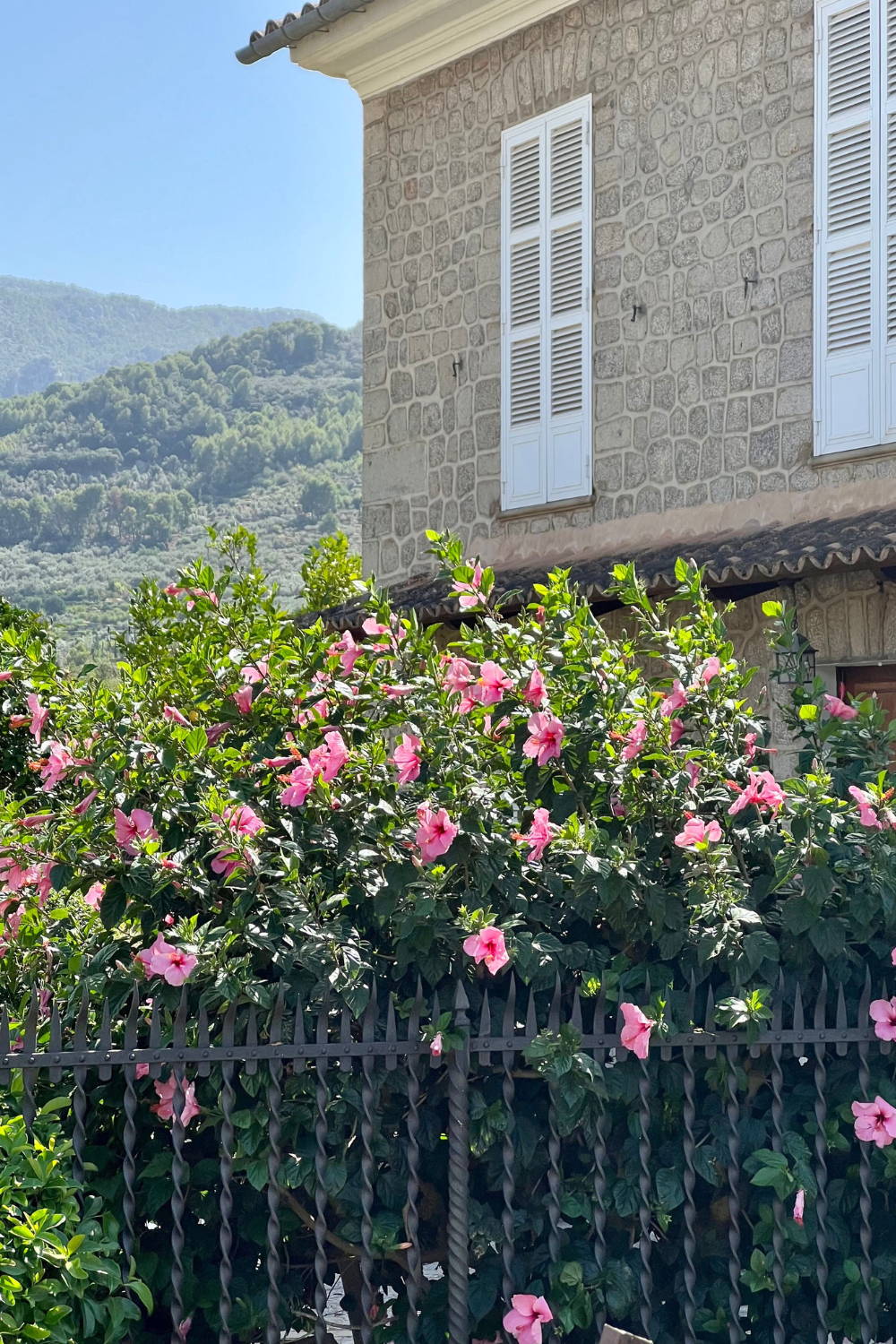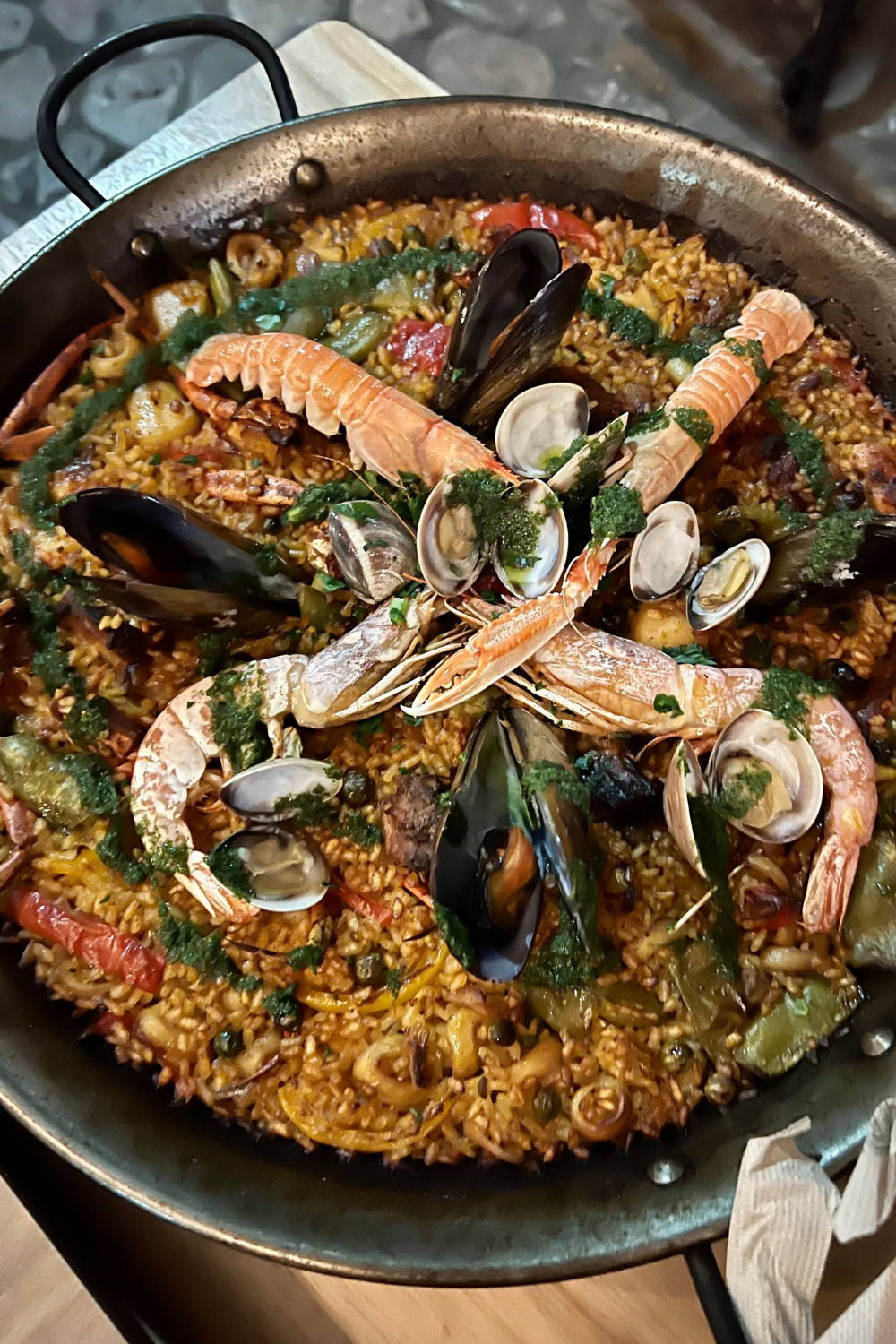 WHAT TO DO & WHERE TO EAT
 Strolling through Sóller you will discover hidden corners and small details of great beauty at each step you take. Just off the main path, with streets full of historical buildings, explore Vall de Sóller in depth and discover the most authentic and magical side of this town. We recommend that you take the tram from the main square down to the Port, where you will have the chance to discover quirky boutiques and lively restaurants. 
Our love of Tapas was rediscovered after stumbling upon Ca'n Pintxo with equally as amazing Paella and delicious cocktails!




"Every Saturday there is a farmers market throughout the main square."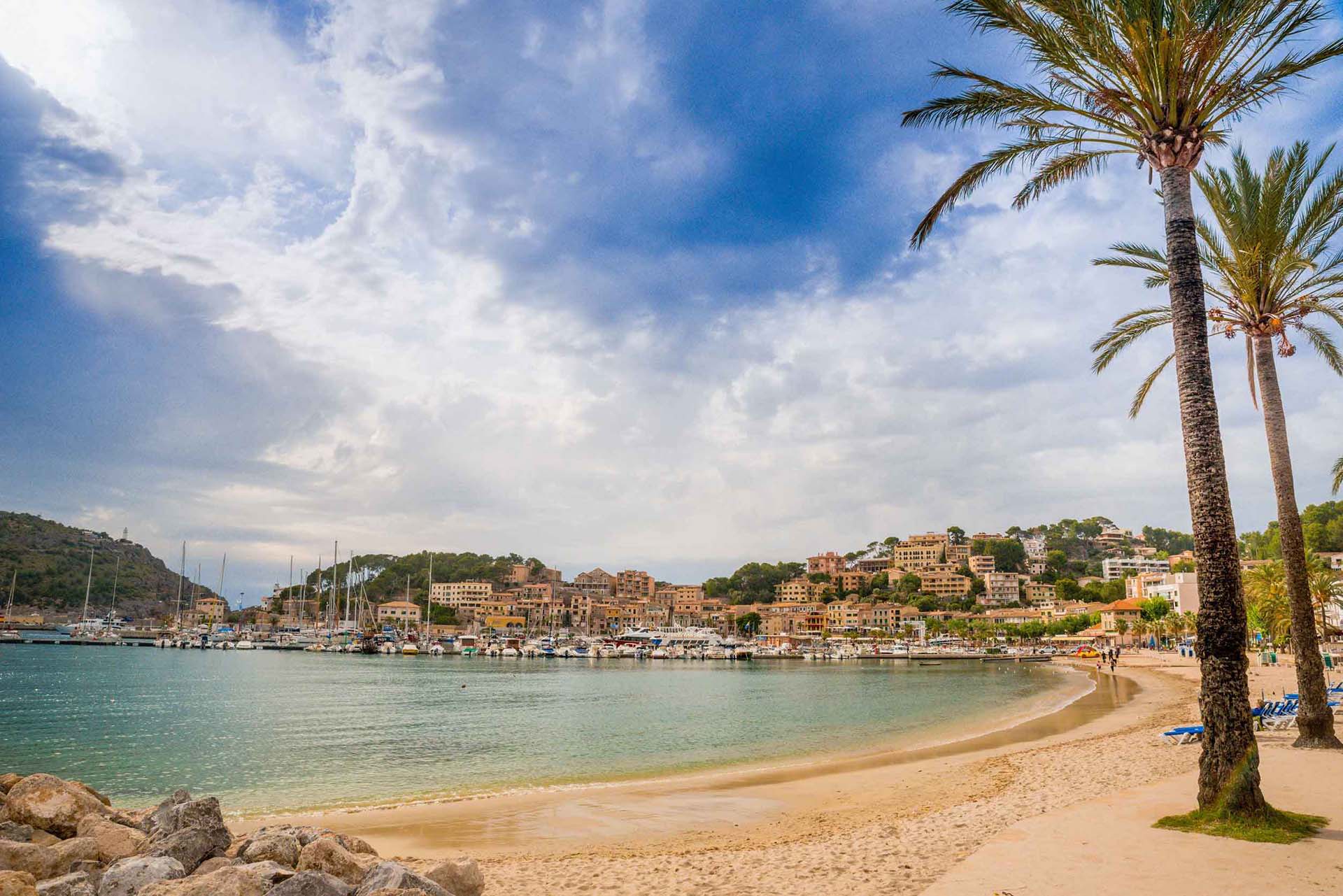 The Port de Soller is also an excellent place to get out on the water: take a boat trip, charter a boat or try your hand at a watersport    - theothermallorca.com

Port de Soller. With its picturesque seafront and beach, it's a great place to enjoy the water. The port has been stylishly upgraded in recent years with a pretty seafront promenade dotted with benches and cafes. The port also has a sandy beach and if you want access to a private beach, stay at the stylish seafront Hotel Esplendido.