koy resort: Staff style
Meet Daniela F.
When it comes to women's resort wear, Koy Resort is a brand that stands out for its stylish and comfortable clothing designed to take to the beach. And behind every beautiful collection is Daniela, the talented fashion designer who brings her creativity and expertise to each piece. As part of our "staff style" blog series, we want to introduce you to Daniela and showcase her unique sense of fashion, which inspires the looks of our resort wear collections.
" Exploring the world and discovering new cultures is my ultimate goal in life. Through travel, we break down barriers, shed stereotypes, and gain a deeper understanding of the world and its people. Each new destination offers a unique perspective and history, and by immersing ourselves in these cultures, we become more cultured and enlightened individuals. For me, there is nothing more meaningful than the opportunity to learn and grow through travel.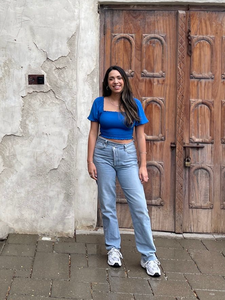 HOW DID YOU GET YOUR START?
I studied graphic design and photography in Mexico City before moving to Vancouver to pursue a career in fashion design. In school, I had the honor of presenting my sustainable capsule collection at Vancouver Fashion Week. I used my designs to raise awareness about ethical fashion and the importance of fair labor practices in the industry.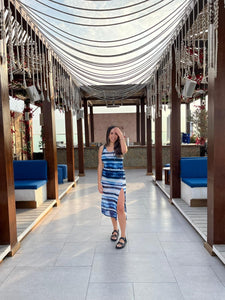 WHAT DO YOU LOVE ABOUT YOUR JOB?
"Using my creativity to its fullest extent"
I get to imagine what our customers will want to wear and feel while they visit their dream destinations and make it a reality. Nothing makes me happier than seeing our designs worn by our customers in the most gorgeous beaches and beautiful hotels!
"ALWAYS WEARING THESE PIECES"
Browse Her Closet
SUBSCRIBE TO OUR NEWSLETTER
& Take Us Away.